Welcome to V.R. & Associates
949.922.8844 Voice
562.684.4453 Fax
We are....
A full-service management & consulting company, specializing in providing diversity and multicultural marketing solutions to Corporate America outreaching to Women & Minority/Ethnic markets. Our strategy, design & implementation are comprehensive & culturally sensitive to the diversity of these populations.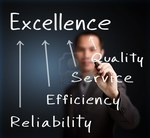 What our clients say about us.....
Nissan North America " V.R. & Associates has been our diversity consultant on contract who manages our Corporate Diversity Outreach Program since 1991. Through strategic planning and excellent execution on their part we have been able to achieve our objectives for the program and still be under-budget. They are an integral part of our team.".....
"We (Nissan) are glad that V. R. & Associates is one of our strategic partners who manages our Diversity Marketing and Outreach Program for the last 18 years. We look forward to our partnership for many years to come."
" V.R. & Associates made our job much easier by keeping us informed and took care of all the details of our tradeshow. All we had to do was to show up at our booth the opening day " Texaco......
Asian Business Association " We would like to thank you for your outstanding efforts in coordinating the production of ABA's 13th Annual Awards Dinner at The Beverly Hilton Hotel. Over 800 guests joined in the celebration. There is no amount of money that could equal the value of prestige, goodwill and the flawless execution of the event generated by your efforts. "......
What we can do for you....
We bring creative solutions to your programs. An experienced development consultant with extensive background in strategic planning, corporate sponsor engagement, diversity/multicultural marketing and abilities to achieve the clients' overall diversity outreach goals. V.R. & Associates will meet your expectations and always deliver the expected outcome and more....
To find out what V.R. & Associates can do for you, give us a call at 949.922.8844